As we journey through life, it's easy to become consumed by our own limited understanding and misguided ambitions. We often try to control our lives, relying on our knowledge and abilities to navigate the twists and turns. Contrary to our human nature, Proverbs 3:5-6 urges us to surrender our self-reliance and embrace the loving guidance of our Heavenly Father. By acknowledging God in all our ways, He will direct our paths, ensuring that we are led on a journey that aligns with His divine purpose.
Trust in the Lord with all your heart, and do not rely on your own understanding; think about Him in all your ways, and He will guide you on the right paths.

- Proverbs 3:5-6 (HCSB)
Applications for our Daily Life: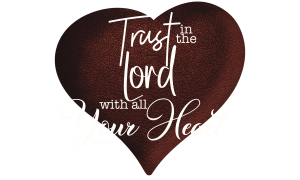 When faced with decisions or challenges, seek God's guidance through prayer and Scripture. Ask for His wisdom to discern the best course of action.
Cultivate an attitude of humility and openness to God's guidance. This could involve asking for His input in daily decisions, seeking counsel from wise mentors, and being willing to change direction when you sense God leading you in a new way.
Questions to Consider:
In what areas of your life are you struggling to trust God completely?
How can you actively acknowledge God's presence and guidance in your daily decisions?
Wrapping Up:
Trusting God with all our hearts and acknowledging Him in every area of our lives allows Him to guide our steps and lead us on the right path. Through this trust, we can experience His wisdom, love, and provision.
Interested in Knowing More?
For more wisdom and guidance on trusting in God and seeking His direction, explore the book of Proverbs, particularly chapters 1-9. Additionally, consider reading passages like Psalm 37:3-7 and Isaiah 55:8-9 for further insights into trusting and relying on God's understanding and guidance.
;
---
If you made it this far, please consider commenting below, subscribing, and also sharing on your social media sites. Most importantly, I ask for your prayers. I write this weekly blog as an outlet in my fight against depression. However, my hope is that something I write here may help others who may be struggling. If you would like to help with my battle against depression, check out my online Etsy store. Most proceeds are donated to the American Foundation for Suicide Prevention.

If you or someone you know may be contemplating suicide, call the National Suicide Prevention Lifeline at 1-800-273-8255 or by dialing 988. You may also text HOME to 741741 to reach the Crisis Text Line. In emergencies, call 911, or seek care from a local hospital or mental health provider.
Scripture quotations marked HCSB are taken from the Holman Christian Standard Bible®, Used by Permission HCSB ©1999,2000,2002,2003,2009 Holman Bible Publishers. Holman Christian Standard Bible®, Holman CSB®, and HCSB® are federally registered trademarks of Holman Bible Publishers.